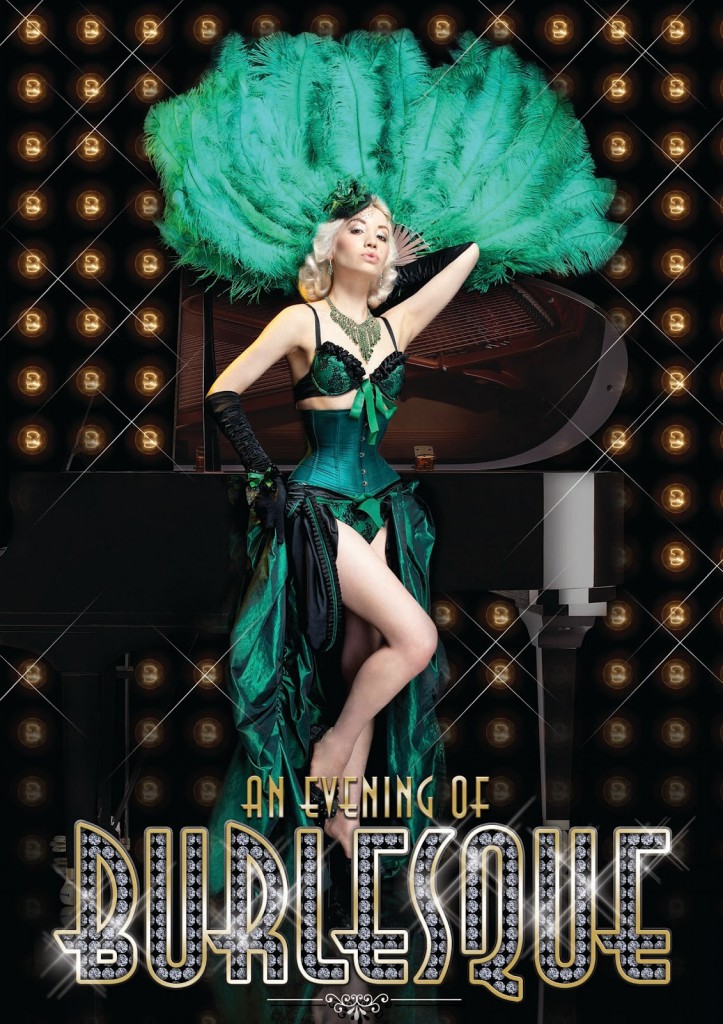 There will be corsets, stockings and heels aplenty this Saturday night, when An Evening of Burlesque hits the White Rock Theatre.
Coming straight from the West End, the night promises a true variety experience. With music, dance, theatre, comedy and a bit of cheeky striptease.
Join Amber Topaz, Kiki Kaboom, Chrys Columbine, Slinky Sparkles, Ginger Blush and Kalki Hula Girl for a saucy night of fun and frolics.
But there's no need to totter on home after that. The Brass Monkey are conveniently putting on a Moulin Rouge Fancy Dress Night
For one night only the Brass Monkey becomes Le Singe en Laiton and you are invited to join in with the debauchery.
With performances from the Cajun Dawgs and dancing from the Active Cherry Dancers, all combined with The Electric Carnival Clubnight  this is an event not to be missed!
Arrive before 11 in your finest burlesque outfits (or just some conveniently placed balloons) to gain free entry.