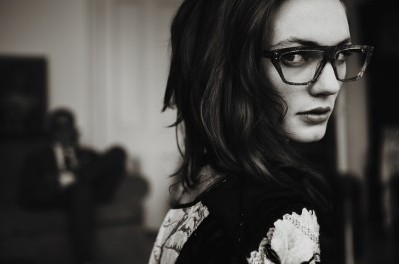 When the sun finally does decide to make a proper appearance, sunglasses are essential wear for any health and style conscious individual.
If you're in search of some eyewear that is smarter than your average pair, (grab your pic-a-nic basket) and trot on down to The Optical Lounge (George Street, Old Town)
Not only the location of some super special edition Ben Eine letters, but also home to RockOptika by Tom Herrington.
When not preparing questions for the Royal Standard Pub Quiz, Tom designs some rather snazzy (and critically acclaimed) specs – having made finalist in Sunglasses Of The Year at the Optician Awards 2012, and most recently is featured as Designer of the Month on the highly prestigious Eyestylist.
The article features some great in depth information about the designs as well as intriguing plans for the future, not to mention it featuring a photo of milliner extraordinaire Katherine Wallinger modelling a pair.
If you like the look of RockOptika's designs, keep your eyes peeled for a very special This Is Hastings competition, coming soon!